In partnership with Hong Leong Exchange (HLX), the event was held from 10th – 12th December 2019 at Menara HLX, in the heart of Kuala Lumpur. Throughout the event, the atmosphere of the building was filled with fruitful panel discussions, reside chats with VVIPs, workshops, and networking sessions amongst the participants.
Some of the fascinating topics that were addressed are "How AI is Changing the Methods of Learning," "Value Creation in Digitalization When Old Economy Meets New Economy," and "Security and Privacy in Digital Economy." Many thought-provoking dialogues were brought forth during the event, and it was fun to watch people from different backgrounds mingled with each other– sharing huge amount of values as well as opportunities in just a building.
One of the VVIPs who was invited by BEYOND4 to the function was the Communication and Multimedia Minister at the time, Mr. Gobind Singh Deo, stated that the effort was to ensure every stratum of society especially those living in the interior regions and the senior citizens were not left out of the rapid development in the world technology.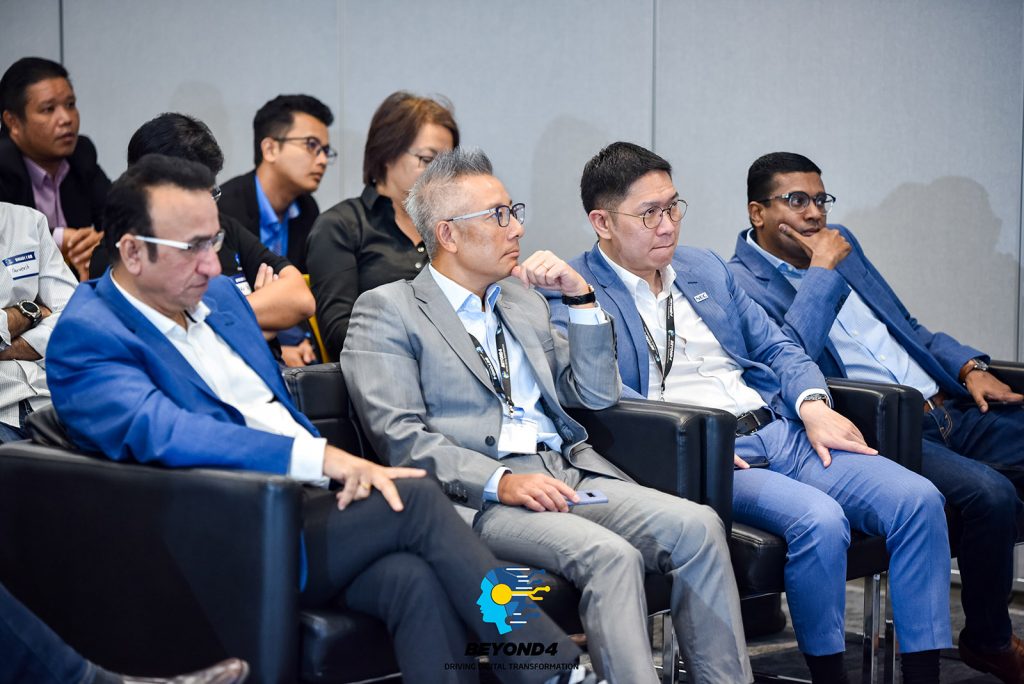 Quoting the minister, "we want all sectors of the industry to participate in our initiatives to educate the general public on how they could use the IR4.0 infrastructure for their benefit," he said after launching the exchange of the Memorandums of Understanding (MoA) between Knowledgecom and HLX for the development and implementation of Industrial Revolution 4.0 at the location.
The exchange of the MOA documents was represented by KCOM Group Chief Executive Officer S.T. Rubaneswaran, and HLX was represented by Guacoland Malaysia Berhad Executive Director Lee Wee Kee.