BEYOND4 was honoured to be welcomed at the 10th Batch Demo Day for HYPE GVA Taiwan . A Dynamic and Innovative Ecosystem for Sport-Tech Startups, the programme was co-organized by the Sports Administration of the Ministry of Education and IAPS, the Center of Industry Accelerator and Patent Strategy, National Chiao Tung University.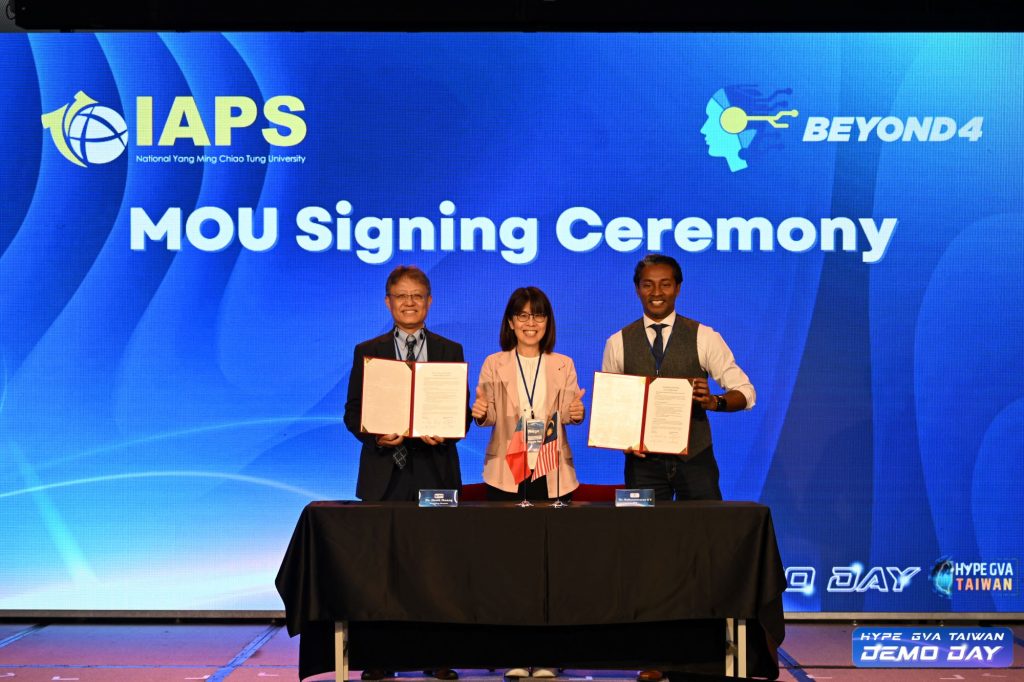 IAPS is a premier accelerator in Taiwan, accelerating the growth of early-stage, growth-driven tech start-ups, and BEYOND4 is excited to announce the signing of a Memorandum of Understanding, opening the doors for Malaysian startups to find landing in Taiwan and vice versa.
As part of the event, Hariz, founder of Fokuz.GK , successfully represented the Malaysian Sports Tech scene at the event, sharing his invention, a wearable device with machine learning, that will help goalkeepers to always stay focus and ready during football games, to enable them to perform at their highest potential, consistently.
Fokuz.GK is part of the Pahang Innovative Startup Accelerator (PISA), Cohort 3 powered by BEYOND4.