BEYOND4 has announced their partnership with pitchIN (Pitch Platforms Sdn Bhd) today during a private event at Menara HLX, further bolstering their startup ecosystem system with more fundraising opportunities available to founders.
The pitchIN equity crowdfunding platform is a Registered Market Operator (RMO) with the Securities Commission. To date it has successfully funded 154 deals, the most among all ECF platforms in Malaysia. pitchIN has raised over RM280 million to date, with over 7600 investments made into fast growing Malaysian companies.
The BEYOND4 Ecosystem is a comprehensive solution for early-stage startups in Malaysia, comprising of five accelerators focused on Education, Skills, Talent, Innovation, and Startups. With a mission to identify, nurture, and accelerate high-potential startups, the ecosystem aims to help founders scale exponentially and provide them the necessary support through shared services and fundraising opportunities.
The shared services and fundraising serve as cornerstones of the post-programme support, with key assistance being provided in terms of strategy consulting, financial services, human capital, mentoring, legal aid, and ecosystem support. With a curated 3-to-5 year roadmap based on their individual needs, each startup will have a guided journey to help achieve their laid out long-term goals, growth and expansion milestones.
Through the partnership, BEYOND4 in partnership with pitchIn will be the first startup ecosystem in Malaysia to have a dedicated fundraising support programme. With this, early-stage startups will enjoy unparalleled access to pre-seed and seed funding. This partnership has already onboarded its first three startups: Yes Hello, a platform that creates meaningful connections for businesses to grow, Materials in Works, a scalable upcycling technology that produces sustainable raw materials from "hard-to-recycle" waste packaging materials and Sayur Kita Asia, a community-driven urban farming solution,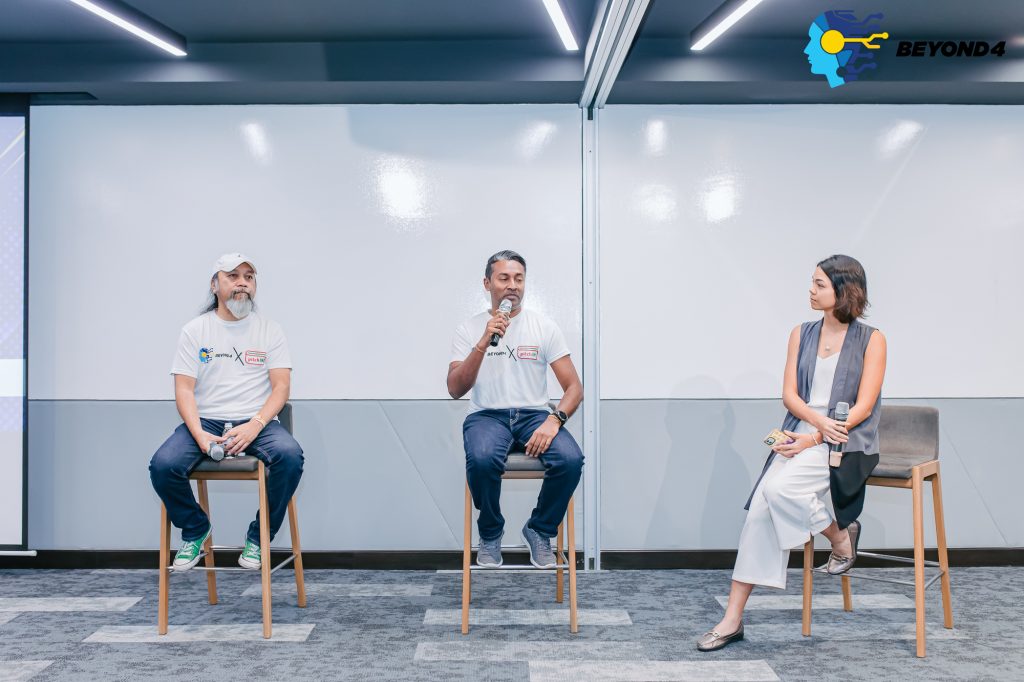 According to S.T. Rubaneswaran, founder and CEO of BEYOND," This partnership empowers us to provide further resources and support that are sorely needed by early-stage startups to grow and thrive, via shared services and fundraising opportunities. We are happy to play a key role in building a robust and innovative startup ecosystem in Malaysia, helping founders from a diverse range of backgrounds, experiences and verticals to have a head start and ecosystem backing through their entrepreneurship journey."
"Collaboration is a key part of pitchIN's long term strategy of developing the funding ecosystem within Malaysia. In partnering with BEYOND4, we expand the scope of what we do at pitchIN, going beyond accelerating and empowering founders, but also enabling our ecosystem partner to further add value and build up the founders of tomorrow. The 3 startups that have come onboard as the pioneers have tremendous potential and I look forward to working with them to achieve their funding goals moving forward" shared Sam Shafie, founder and CEO of PitchIn.
BEYOND4 having previously raised their seed funding of RM1.45million alongside pitchIN in May 2022, this partnership marks the next chapter in their working relationship, as both organisations work towards building the Malaysian startup ecosystem ever upward.
Following is the Startups in the Cohort 1 of the BEYOND4 Phase 2 Program:
Sayur Kita Asia
Sayur Kita Asia is the very first online school for Agriculture, established with the core goal to inspire, enable and support anyone who wants to venture into agriculture and are passionate about becoming agri-preneurs with the right knowledge, methodology and skillset in becoming climate-resilient farmers that no longer leverage on traditional farming methods but steer themselves towards innovative farming in with the Sustainable Development Goals.
YesHello
YesHello was founded as a SaaS startup that has been determined to disrupt the conventional customer service methods. They are eager to help entrepreneurs build profitable businesses through streamlined meaningful connections. They have developed their own proprietary platform that integrates Whatsapp and SME entreprises, allowing them to navigate their messages through an innovative dashboard optimised for multi-stakeholder communication
Materials in Works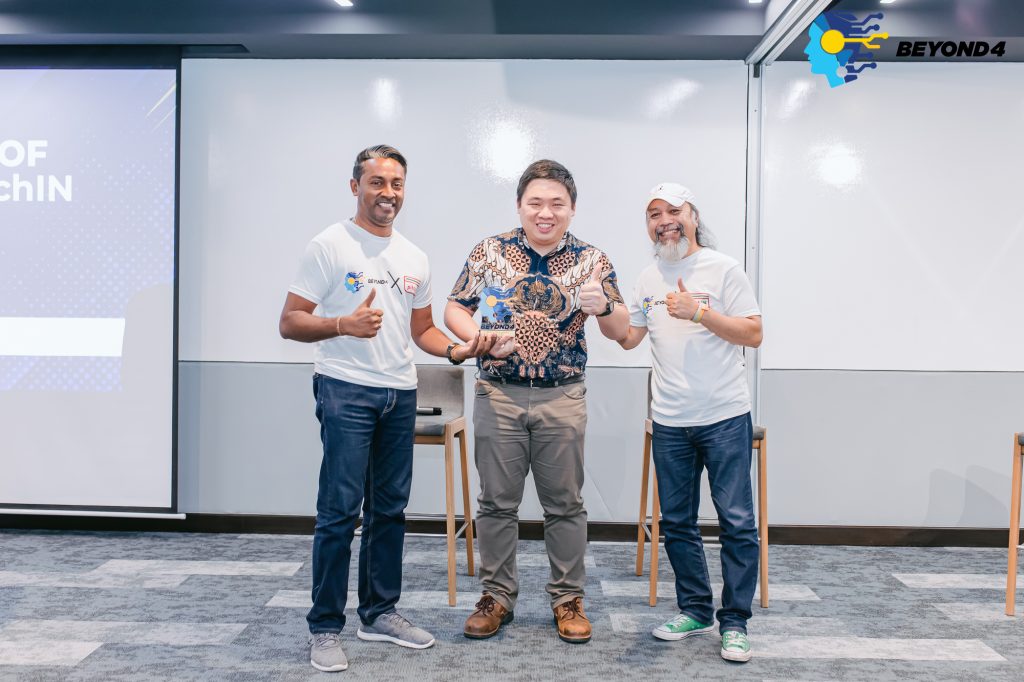 Materials In Works (MIW) was founded by a group of enthusiastic packaging material experts with proven track record in Southeast Asia and Oceania. Since 2018, MIW and its associate partners are proficient in the execution of several upcycling projects in the region for acknowledging on United Nation (UN) SDGs Goals. They are looking to supply reliable green raw materials to specific industries by recovering valuable resources from collected industrial solid waste. They have developed upcycling solutions specifically aimed at upcycling 'hard-to-recycle' items.