BEYOND4 was honoured to play host to a delegation of 21 senior business representatives from 19 Singapore companies organised by Singapore Business Federation (SBF) and supported by Enterprise Singapore as part of an Overseas Market Workshop to West Malaysia. The Workshop aimed to help the delegates gain a better understanding on the developments in Malaysia and potential opportunities for overseas expansion.
Held at Mystartr's Dream Factory Creative Centre, the event introduced the attendees to the state of the startup ecosystem in Malaysia, with key support from Cradle Fund Malaysia sharing the current roadmap for the future of the startup ecosystem. The companies also got the opportunity to find out more on Mystartr's ongoing initiatives and impact created through their existing programmes and their ECF fundraising pathway.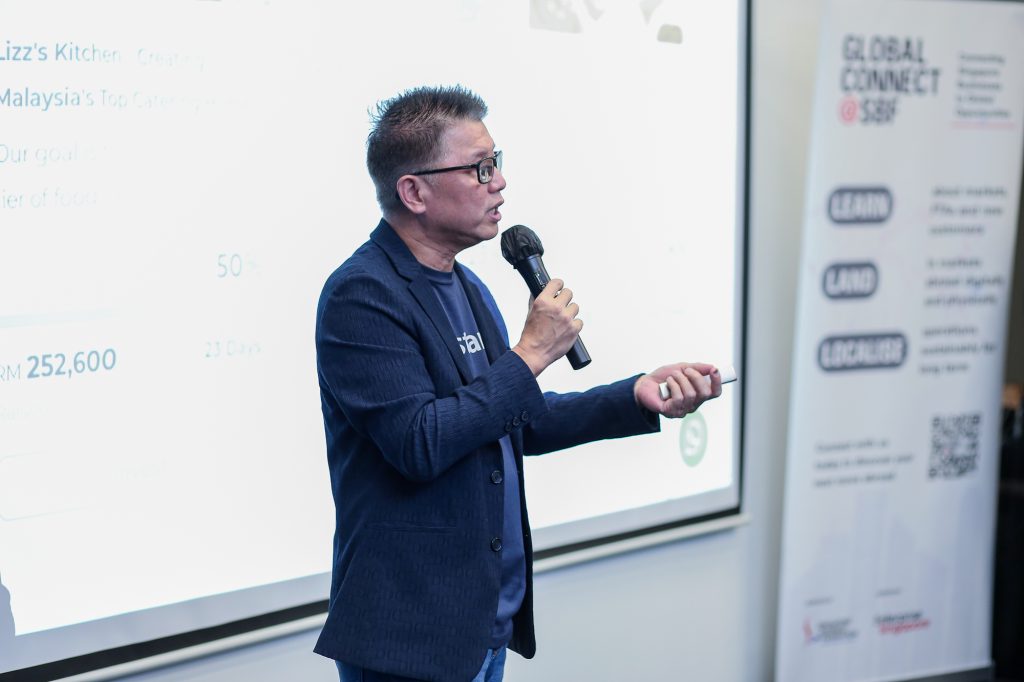 The event was also a showcase for BEYOND4's journey of creating cross-border collaboration between Malaysia and Singapore, with a walkthrough of BEYOND4's regional efforts in building up the talent and startup ecosystem. As part of this, 5 startups from our ecosystem had the opportunity to pitch their unique solutions to the crowd, highlighting the innovative future of Malaysia. Qarbotech, Materials in Works, GK.Aqua, Certiify and Exploria TV.
The event marks BEYOND4's ongoing direction of creating a robust, end-to-end ecosystem with an ASEAN outlook that will enable talents and startups alike to realise their potential and become innovative leaders in their respective fields and journeys.