Be part of Talent and Startup Space with BEYOND4
Welcome to BEYOND4's ECF fundraising page, you have an exclusive opportunity to become a strategic investor in one of Southeast Asia's fastest growing talent and startup ecosystems!
An ecosystem accelerator, with talent at its core, designed to identify and nurture talent and startups by creating a comprehensive ecosystem
The technology-driven Talent Ecosystem unlocks an individual's potential to boost the career progressions of both students and working professionals through our focus on emerging technologies. ​
​
The Startup Ecosystem is designed to identify high-potential startups and enable them to traverse the path from potential to success through a curated journey of knowledge, mentorship, funds and support services to create supercharged yet sustainable startups.​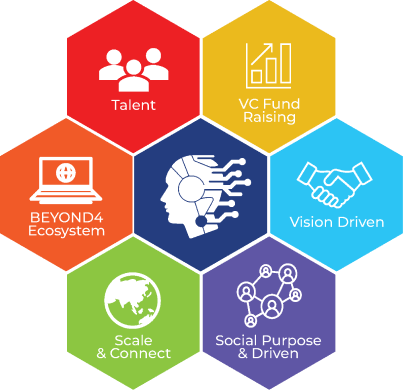 BEYOND4 is the fastest-growing Accelerator Ecosystem in Malaysia, upskilling talent and empowering startups across the nation!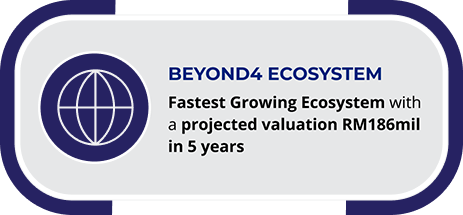 Business Expansion Timeline
We invite you to be part of our lightning speed journey in empowering quality talent & startup founders across the region, and have priority access and opportunity to the brightest ventures within ASEAN.
We are about to launch our
equity crowdfunding campaign in December.
Here is a chance for you to invest and become a part of BEYOND4.
Each new investor is limited to investing in a single RM50,000 lot, with only 20 Lots available for those interested in embarking upon the next step of the ecosystem journey with BEYOND4!