Decago, the group holdings company of the BEYOND4 Ecosystem announced an equity crowdfunding round with Alta Group, an ECF Platform last night.
Established with the goal to resolve the growing gap of talent gaps and a silo-ed startup landscape, the multi-tier accelerator designed to Nurture & Accelerate both the Talent and Start-ups to turn Potential into Performance throughout Southeast Asia.
Our Accelerators strive to prepare start-up cohorts for funding more quickly than traditional incubators by offering extensive and time-limited business support. The acute global talent shortages are clearly a looming threat, driven by a shortage of skills rather than a shortage of people.
The talent crunch as a percentage of the economy is most pronounced in the Asia-Pacific region, with a labour skill-shortage of 47.0 million and unrealized output of $4.238 trillion. Aside from talent shortage, the startup ecosystem also faces various challenges. This is apparent from the data which shows that over 90%+ of startups ultimately fail (Forbes) and that only 1 or 2 out of 20 startups ultimately earn most of the money that venture capital firms profit from in return.
The BEYOND4 Ecosystem Accelerator program consists of 5 different accelerator programs designed to solve this very prevalent gap by identifying, nurturing, and accelerating talent and funnelling them from the Education Accelerator all the way to Startup Ecosystem. The past 2 years of experience and growing has allowed us to take the next leap in Accelerating Ecosystems across Southeast Asia through our unique business model.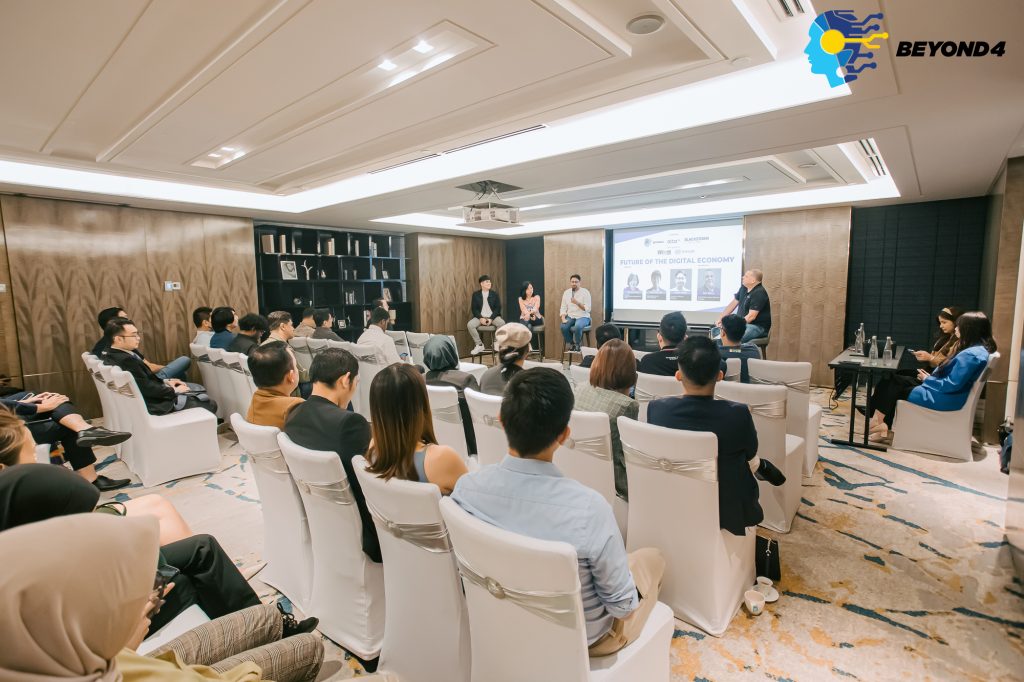 As of today, Decago has collectively raised RM700,000 only one day into our pre-live announcement by Alta Group yesterday, focussing most of their crowdfunding efforts in Singapore. Being a one-of-a-kind ecosystem and with little to no competitors in the market, Decago values its investors not just for their investment but to leverage on years of experience and niche expertise. With them being an active part of Decago's holistic performance, investors from various market and landscapes are essential to the expansion and scaling of the ecosystem throughout Southeast Asia. Focussing their second ECF round in Singapore enables them to tap into one of the most dynamic startup landscapes in Southeast Asia.
Collaborating with partners across several verticals and helping them build ecosystems within their business and industry niche allows Decago to extend its branches and connect the ecosystem's startups with business, resources, and technology to different market allowing the Ecosystem's startups to expand their products and services, pivoting accordingly in preparing them to scale regionally.
Though efforts are focussed on Singapore, Decago first opens the opportunity to home ground investors in joining us along our journey:
This is your opportunity to join us and here are few of our exciting highlights this ECF round:
📈 Impressive 19.35% profit after tax
📈Projected revenue growth of 28.69%
📈End-to-end business solutions provide for startup ecosystem
📈Strategic partnerships with government affiliated agencies and key industry players
Check out our investment deal page at the link below: