On the 9th of February 2023, YesHello, one of the three startups from the BEYOND4 Phase 2 Startup Journey, collaborated with BEYOND4 to host an interactive session on the importance of team connectivity and the use of Whatsapp as a tool for fostering meaningful connections.
The session was geared towards providing insights on how businesses can leverage YesHello's solution to connect teams and increase sales.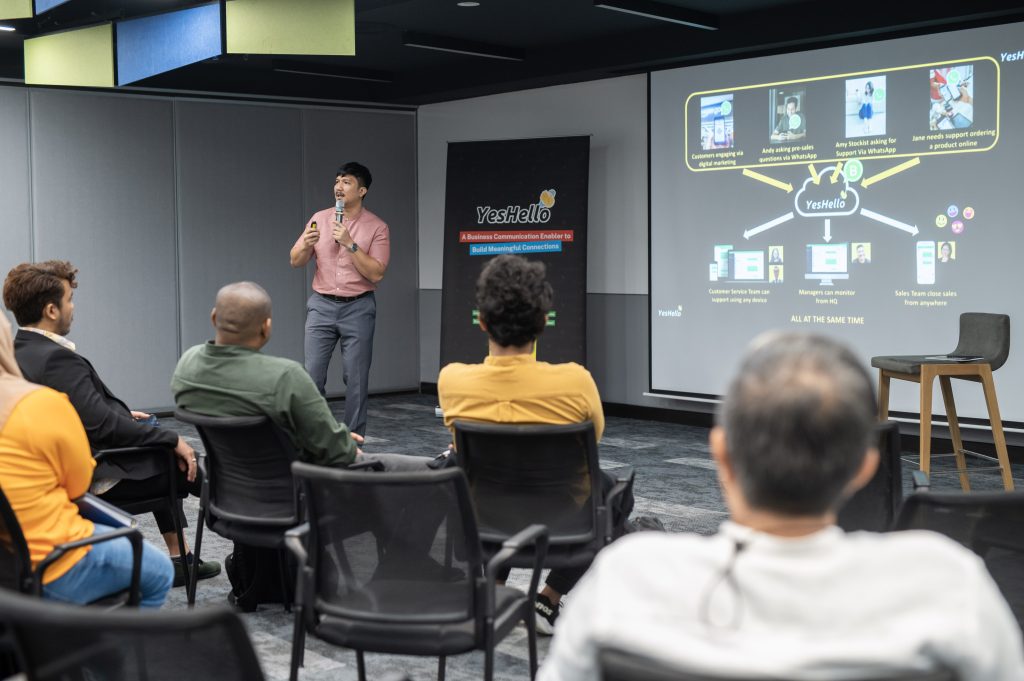 The Importance of Meaningful Connection:
Meaningful connections among team members are key to the success of any business. Teams that communicate effectively and collaborate seamlessly are more likely to be productive, motivated, and satisfied with their work. In today's fast-paced business environment, it's essential to have a well-connected team to stay ahead of the competition.
Leveraging Whatsapp for Team Connectivity:
YesHello's solution offers a consolidated connected dashboard that allows team members to interact and converse on Whatsapp in a seamless and well-connected way. This helps to increase sales drastically through the increased connectivity team members have through Whatsapp. YesHello's solution is especially beneficial for businesses with team members from different departments who may have varying schedules and workloads. With YesHello, teams can easily share updates, ask questions, and collaborate on tasks without the need for multiple apps or platforms.
Interactive Session Highlights:
During the session, attendees had the opportunity to learn more about YesHello's solution and how it can help their teams. The event featured a session by Niney Chong, Branding Strategist, who shared the importance of having meaningful connections at the workplace, the impact of meaningful connections on business growth, as well as tips and tricks for fostering connections.
The CEO of YesHello, Carliff Rizal, also shared his experience in the chatbot industry, the gap he identified having built and scaled businesses before, and how he came up with the innovative idea of YesHello. There were also interactive discussions on the challenges of team connectivity and how businesses can leverage technology to overcome these challenges. The session was highly informative and engaging, with participants sharing their experiences and insights on how they currently connect with their teams.
In conclusion, team connectivity is crucial for any business looking to succeed in today's competitive landscape. YesHello's solution offers an effective way for teams to communicate and collaborate seamlessly on Whatsapp, leading to increased sales and productivity. If you're interested in boosting your team's connectivity, we encourage you to give YesHello a try and see how it can help your business thrive. With the insights shared by Niney Chong and Carliff Rizal, you can also learn more about the importance of fostering meaningful connections in the workplace and how it can contribute to business growth.